About the Book
Book: A Dream for Harper
Author: Teresa Slack
Genre: Christian Historical Western Fiction
Release Date: June 2
With no prospects for a better life at home in Kentucky, Harper Dixon's
mother sends her to Willow Wood, Idaho to become a companion to her
cousin Ellie Lundy. Ellie was jilted by a man who everyone believes was
only interested in her for her money. Harper doesn't know how she can
help Ellie without having been in love herself, and with no prospects.
Harper believes the only way to help Ellie recover from her melancholy
is to find out what happened to Matthew Dunleavy, the man who broke her
heart. She enlists the help of Logan Kinski, the family's hired man who
knew more about Matthew and his secrets than anyone.
Logan doesn't trust the cousin from Kentucky. He believes Harper is here
to take advantage of Ellie and worm her way into the family's immense
fortune. Harper doesn't have time or patience to deal with a hard-headed
man who keeps getting between her and the truth.
Danger and suspicions mount as Harper and Logan uncover secrets about
Matthew Dunleavy and his dangerous past. Did he leave town on his own,
or did someone from his past with a score to settle catch up to him?
Can Harper and Logan put their mutual distrust aside in order to protect
Ellie? Will their suspicions prevent their growing attraction from
blossoming into love before the search for the truth destroys them?
Click here to get your copy!
Guest Review from Joni Truex
An intriguing, good story. The characters come to life through the author's descriptions. The story line is interesting. There are twists and turns.  Add romance, inspiration and faith for a good story – start to finish. Worth the read!
This book was a supplied through Celebrate Lit for me to read. The opinions expressed are entirely my own.
About the Author
Teresa Slack loves reading, writing, and falling in love. Creating clean
and wholesome western romances where fearless cowboys still sweep
independent heroines off their feet was an easy choice for her.
Her first book, Streams of Mercy, won the Bay Area Independent
Publishers Association Award for Best First Fiction. The Willow Wood
Brides Series is her first series of western historicals, and her third
series of Christian fiction novels. She also has two stand-alone
contemporary romances and a contemporary suspense, Joy Redefined.
She writes from her home in the beautiful southern Ohio hills, which she
shares with her husband and rescue dog and rescue cat. Any errors and
typos she blames on the cat randomly running across her keyboard.
Learn more about Teresa Slack and her books by visiting her website at
www.teresaslack.com Readers who sign up for her newsletter will receive
a free download of A Promise for Josie: A Willow Wood Prequel.
More from Teresa Slack
When people say nothing ever happens in a small town, they're just not paying attention. I've always been intrigued by the real stories behind small town scandals and gossip. That's why I write the stories I write and create the towns I create.
A Dream for Harper is based on a short story I started about twenty years ago. I never finished it and pretty much forgot it. When I started researching the Old West for the Willow Wood Brides Series and devouring Louis L'Amour and Elmore Leonard stories as research, I remembered that unfinished short story.
I knew it would make a great addition to the series. In the story, Harper leaves the loving arms of her large family in Kentucky to travel to Willow Wood, Idaho to help a cousin she never met. She is thrust into a world completely foreign to her, but she's determined to help Ellie overcome her crippling depression. I think most of us can relate to Harper's story. Feeling like a fish out of water and unqualified to fix the mess we're handed. A little mystery, a lot of romance, and some unexpected twists and turns show Harper that God hasn't put more on her plate than she can eat. Just like us.
Blog Stops
Through the Fire Blogs, August 18
lakesidelivingsite, August 18
Blossoms and Blessings, August 19
Inklings and notions, August 20
deb's Book Review, August 20
For Him and My Family, August 21
Ashley's Bookshelf, August 22
The Book Chic Blog, August 22
Abba's Prayer Warrior Princess, August 23
Older & Smarter, August 24
reviewingbookplusemore, August 24
Texas Book-aholic, August 25
Artistic Nobody, August 26 (Guest Review from Joni Truex)
Bizwings Blog, August 26
Locks, Hooks and Books, August 27
Debbie's Dusty Deliberations, August 28
Connie's History Classroom, August 29
Connect in Fiction, August 29
Splashes of Joy, August 30
Pause for Tales, August 30
Simple Harvest Reads, August 31 (Guest Review from Donna Cline)
Maureen's Musings, August 31
Giveaway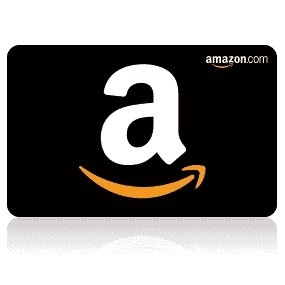 To celebrate her tour, Teresa is giving away the grand prize of a $25 Amazon gift card!!
Be sure to comment on the blog stops for nine extra entries into the giveaway! Click the link below to enter.
https://promosimple.com/ps/ff9f/a-dream-for-harper-celebration-tour-giveaway