About the Book
Book: A Precious Loss
Author:Sharon Fox
Genre: RELIGION / Christian Living / Death, Grief, Bereavement
Release Date: July 8, 2016
Losing a child is the worst tragedy a parent can experience. And yet it happens to many from various causes, including Sudden Infant Death Syndrome (SIDS), death from illness, stillborn birth, or miscarriage. A Precious Loss offers those who have experienced such a death a window into the grief process. It presents the biblical grief model and the emotions to expect after a loss, and it includes the steps to move forward toward peace and contentment. 
While each parent's experience is unique, this book is written with deep insight and strong compassion. It provides grieving parents with: 
·         Concrete steps to coping and recovery, including how to care for your health and your relationships and how to cope with emotions and behaviors you can expect to experience 
·         Biblical support for finding comfort and hope in your darkest hours
Recognition of the hard questions you may have, such as these: 
·                     Why me? 
·                     Was this my fault? 
·                     Is someone to blame? 
·                     Is this some sort of punishment for things I did or did not do? 
·                     Is there a purpose for my child's death? 
·                     Can I trust God? 
If you or a loved one is grappling with the devastating loss of a child, this book will provide hope and encouragement to press on, knowing that God will sustain you through this painful experience. 
Click here to get your copy.
About the Author
Sharon Fox is a wife, author, speaker and co-founder of Brave Penny (non-profit). Her heart for those who mourn and struggle with loss has led her to write and teach about God's model of grieving the death of his son, Jesus.  
 A Precious Loss, was written for families who have experienced miscarriage, SIDS, infant death and stillbirths. (Spanish – Una Perdida Preciosa) 
Sharon published Reframing Adoption, (also in Spanish) and a children's Christmas book, The Stone Carver's Son. 
She has led a grief recovery ministry for over twenty years. Sharon is a certified grief facilitator and has been a speaker at the National Conference on Adoption and the Anglicans For Life Summit. 
More from Sharon
Precious Loss (Una Perdida Preciosa– Spanish) was written to present a Christian perspective on the survival of families when a miscarriage, stillbirth or infant death (SIDS) have occurred. A miscarriage or infant death is strikingly harsh and so many times unknown by others, which leaves the mother and family without support or understanding.  The statistics tell the story.  One in four conceptions end in miscarriage.  Seventy Five Percent of the marriages end in divorce when a child under three dies.
How do families survive the death of a child, a miscarriage, or tragic illness or accident that is such a sacred, personal and bewildering lossevent?  A Precious Loss is packed with sage advice, coping skills, presentation of God's Model of Grieving, the Gospel, helpful, authentic recognition of the emotional overload of loss.  The book presents the blueprint from chaos, sadness, upheaval, questioning, new and strong emotions to contentment. It presents the pathway to the reach contentment and live abundantly again.
Q&A with Sharon Fox
1. How did writing this book grow you spiritually?
A Precious Loss was written to help those who have experienced miscarriage or infant death.   My first book, Reframing Adoption, was written for birthmothers who had chosen to gift their child through adoption to another family.
The foundation of both books and the entire ministry of Brave Penny Non-Profit (I am the founder of Brave Penny) is God's Model of Grieving.  What happened when Jesus died?  How do the events on Friday afternoon through Sunday morning blueprint the pathway to contentment for those who have had significant losses in their life? These questions are answered in God's Model of Grieving.
Reaching beyond the normal type of losses that are common topics for books, (death of a parent, spouse, sibling), A Precious Loss was written to support the very personal and often private death of a baby.  It was my honor to offer to those who struggle a Christian perspective on the death of a child, understanding of God's compassion for those who grieve and helpful and healthy tips on how to cope.
My spiritual life changed radically about twenty-five years ago.  My sister, Penny Scaggs, was murdered by her husband in 1996.  Four television programs were produced about her murder. Clint Richmond wrote a book about the murder and trial titled: The Good Wife. Her death and the impact of the shocking circumstances revealed in a three-week trial, was the beginning of a personal search for understanding of what had happened in my life as I grieved. I began a search for information about grief.  I joined the American Academy of Bereavement and became a Certified Grief Facilitator.  I also wanted to find biblical truth about how to move from the chaos of loss into contentment.  But as I studied scripture, I found the secular materials and the biblical patterns matched in many ways. The pathway to contentment was described in Matthew which I describe as God's Model of Grieving.   I then began to create a program on grief recovery for general losses (Shadowlands), such as death of a parent, sibling, adult child, pet, adoption, abortion, loss of home due to fire or flood, suicide and forced retirement. I realized that very few people understand the emotional impact of loss.  A few years later, I compiled another program for families who had experienced the death of a child from miscarriage or infant death (Precious Losses) and that program was the starting point for the book.
I took the first book Reframing Adoption to a pregnancy center in Frisco Texas.  The director said they did not see very many women after they chose adoptions for their child.  However, she asked me if I could provide any Christian materials for those who had had a miscarriage.  At the time all they had to offer their clients was a pamphlet on physical recovery post miscarriage. It did not meet the mark, she said, for emotional comfort and biblical truth about their loss.  I knew instantly that I could write a book to help those grieving families.  Within a few months A Precious Loss was written and published.
2. What do you like to do when you are not writing?
My husband and I love to travel.  We have been to Italy, Russia, Scotland and Greece.  I enjoy reading light-hearted mysteries and I crochet prayer blankets which are taken to nursing homes and hospitals.
3. Share something your readers wouldn't know about you.
I am a pie baker – peanut butter pie is my specialty.
I have flown twice at an indoor sky diving venue.
I have kissed the Blarney stone, stood in Red Square in Moscow and walked the same path that Jesus walked on his way to His crucifixion.
I was born on St Patrick's Day
My Anniversary is July 4th! I have been married 51 years.
4. Favorite quote?
Because I have been doing Grief Recovery for over twenty years, I always want to offer encouragement and hope that, even in the midst of a tragic grief event – God can be glorified.  Here are two of my favorites:
Jesus said when Lazarus died –
 John 11:41  "Did I not tell you that if you believe, you will see the glory of God?"
The Apostle Paul wrote in the book of Romans about taking courage in the face of disappointment –
  Romans 8:28  "And we know that in all things God works for the good of those who love him, who have been called according to his purpose."
In my own personal loss and in the lives of those who grieve, I see over and over God's comfort and healing. His mercy and compassion ultimately reflect His glory. God has been glorified in my life as the grief programs and the books would not have been written if my sister, Penny, was still alive.  Her death although tragic, has provided a ministry which has helped thousands.
5. What is the most difficult part about writing for you? 
I want those who read A Precious Loss or the other books I have written to come to understand that God loves them.  I wanted to ensure that the presentation of God's Model and how it applied to this very private loss was clearly presented.  I wanted to base the understanding of the loss on a biblical truth that God knows what grief feels like and wants to comfort and walk with us during the journey from loss to contentment.  If the reader does not know about Jesus, or the Holy Spirit's comfort, I want them to know about those concepts when they finish the book.   Ensuring that the words I used to explain the Holy Trinity were clear and could be used to process the loss they had experienced was very important to me.  I wanted the reader to know they are God's child and they can not only survive but thrive after a loss.
I want to make clear that I did not write this book on my own.  It is my sincerest explanation that God wrote the book – He dictated it.  I sat at the keyboard and transcribed His words and thoughts.
 I did include advice on how to manage strong emotional and physical reactions as well as helpful steps to reach contentment, which I learned about through the vast secular research on grief which has been conducted in the last thirty years.  I also wanted to make clear the biblical truth, that the essence of God's love is His compassion for each of us.
One in four conceptions end in miscarriage.  Seventy-five percent of the marriages end in divorce when a child dies under three years of age. If married couples know about those statistics, the risk of an additional loss – that of their marriage can be avoided. There is a chapter devoted to sex after a miscarriage to encourage couples to communicate openly about their relationship and hope for more children.
I recognize that miscarriages and infant death cross all nationalities, cultures, religious and geographic spectrums.   I chose to publish the book in Spanish (Una Perdida PRECIOSA) to reach one of the populations of non-English speaking grievers.
Thank you Sharon for your time in letting us get to know you better!
Blog Stops
Quietworkings, November 16
Truth and Grace Homeschool Academy, November 17
Artistic Nobody, November 18 (Author Interview)
Mary Hake, November 19
Debbie's Dusty Deliberations, November 20
Simple Harvest Reads, November 21 (Author Interview)
As He Leads is Joy, November 22
Texas Book-aholic, November 23
For the Love of Literature, November 24 (Author Interview)
janicesbookreviews, November 25
A Reader's Brain, November 26
My Devotional Thoughts, November 27 (Author Interview)
Inklings and notions, November 28
Just the Write Escape, November 29
Giveaway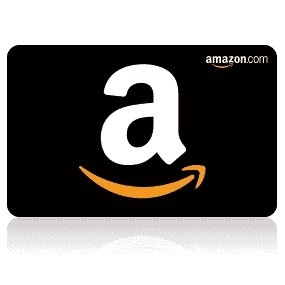 To celebrate her tour, Sharon is giving away the grand prize of a $100 Amazon gift card!!
Be sure to comment on the blog stops for nine extra entries into the giveaway! Click the link below to enter.
https://promosimple.com/ps/ee18/a-precious-loss-celebration-tour-giveaway