About the Book
Book:  Chain-ged
Author: Casey Cassady
Genre: Non-fiction/Christian Living/Transformation
Release date: May 4, 2021
Casey Cassady is a young woman who, through Christ, overcame a lifestyle of partying, alcohol, promiscuity, toxic relationships, rejection, shame, guilt, regret, and probably anything else you can think of. Now free, Casey is using her new life, new future, and new passions to help other women and girls find their way out of the brokenness and bondage they were never meant for. Determined to live freely from her past, she uses poetry, prayer, and the word of God to draw us deeper into the healing process.
Chain-ged: Finding Freedom in Christ through Poetry, Principles, and Prayer is an artistic, soulful, and authentic work that teaches who God is, His character, and why He can be trusted with our fractured souls. Casey shows that as you grow spiritually and surrender to God, He will help you find your way to live a deeper revelation of who you are and the beautiful future ahead of you. Each chapter presents a poem, principle, practice, and prayer designed to help you work through your thoughts, emotions, new knowledge, and how you might respond.
The process of healing and growing into who God intentionally created you to be is not an easy journey. But the more you are able to surrender to God and allow Him to transform your mind, your heart, and, ultimately, your life, every step forward with Him, the good and the not-so-good, will be worth it in the end.
Click here to get your copy!
About the Author
Casey Cassady is a born-again believer in Christ, author, and poet who is passionate about helping others to find hope, healing, and wholeness through her poetical testimony, wisdom, and gift of exhortation. Chain-ged is the first book of what she hopes to be many in her Finding Freedom in Christ book and poetry series. Some of the poetry in this book has been brought alive into spoken word format on her YouTube channel so viewers can connect with her through the shared experiences that we all, unfortunately, go through. Casey is currently pursuing a master's degree of Christian Ministry with Oral Roberts University and resides in Fresno, CA.
More from Casey
"Chain-ged: Finding Freedom in Christ through Poetry, Principles, and Prayer" is a women-focused, Christ-centered book that will take you on a poetic, authentic, and practical journey of spiritual growth and healing. Each chapter's testimonial poem, biblical teaching, prophetic prayer, and practice section are themed to focus on various roles that God has in our lives: God is Father, God is Son, God is Spirit, God is Creator, God is Savior, God is King, God is Healer, and God is Lover.
I wrote "Chain-ged" to demonstrate a sense of relatability to readers; and to provide readers with the tools, knowledge, and wisdom needed to gain freedom in Christ. This freedom is found as identity in Christ is discovered.  It is then that hope,  healing, and wholeness comes, and purpose may be lived.
Readers will be able to benefit from both spiritual and practical aspects. For example, there is content that discusses the importance of having conversations with the Holy Spirit, and what that can look like. Other chapters focus on relationships (both romantic and familial), and others focus more on the importance of community, mentorship, accountability, and healthy decision-making processes.
I truly want readers to know the things that I wish I would have known sooner – most of which I had to "learn the hard way". If I can be used by God to help redirect people onto the path they were created for, I will be confident that I am living in my calling.
"Wounded Warrior" Spoken Word Video: https://youtu.be/DSxoqbUZJ-A
"Expired" Spoken Word Video: https://youtu.be/Lu37qH-qyJ8
Author Interview with Casey
Does writing energize or exhaust you?
Writing definitely energizes me.  Writing allows my passion and vision for teaching and encouraging others to excite me, as well as allows my creativity to flow. I do at times have to be intentional about putting the many other things in life on pause so that I can be productive when I sit down to write.  But once I begin writing, I can write, and read over what I write, for hours.
What does tend to exhaust me though, are the spoken word videos I work on (with a videographer). My experiences on these videos have been fun and rewarding, but exhausting.  I think this is because it is more of an "on-camera" and "in-front-of-people" activity, which forces me to be more extroverted than I naturally want to be.  When I write, I don't have to worry about memorizing (or forgetting) lyrics, performing, looking my best, or exerting too much energy. I enjoy how I am energized more from my writing, in a "behind-the-scenes" type atmosphere. But I also know that my videos can be impactful to others so they are equally important to me.
How did writing this book grow you spiritually?
I am so grateful for the spiritual growth I found while writing "Chain-ged".  I've learned that there are levels to healing, and that God can touch us in the deepest places when we say "yes" to being used and approach our opportunities as learning experiences. One of my main focuses of my book is to provide relativity, so that readers can find hope, and so that healing in Christ can then be ignited. As I wrote the testimonial poetry, Biblical teachings, and prayers in each chapter, I too, learned much about myself through divine revelation. For example, my poem called "Wounded Warrior" in Chapter 7 "God is Healer", describes my experience of finding my relationship with Christ. There is one lyric in the poem that says, "…she was good at being a runner, and she knew every route".  As I wrote that poem, I learned that I still at times struggled with running from my life's challenges, and that I needed to take better responsibility of my actions and be more intentional about allowing God to fight my battles, once I chose to face and confront them. I also found myself growing in my calling. The further I got into my book process, the more I was able to envision myself having a full-time writing career in my future. I feel as though this experience has brought me more into my destiny.
Share something your readers wouldn't know about you.
I have terrible stage fright! But I also am grateful for the opportunities to be in front of a camera or an audience. I've worked with a videographer to do spoken word videos, have occasionally performed my poetry at events, and have had a handful of online interviews. Even just thinking about the scheduled/upcoming opportunity made me so nervous! But I also knew/know that I need those experiences so that I can become better and so that I can be used to reach people who God can use me to impact. It also feels great to be able to contribute toward the projects and events that the others had, who were/are contributing toward me. It's funny because a lot of people, even close friends, have told me they can't imagine me being nervous in front of crowds. But I am definitely not as extroverted as people think I am.
Favorite quote?
"Do everything in love" – 1 Corinthians 16:14
"It no longer matters that you've fallen, it just matters where you land." – I have this line in my poem called "Son Rise", which is in chapter two of my book. I wrote this line and included it in my book because I heard the voice of God say this to me in a dream.
When did you start writing?
I have always loved to write, ever since I can remember. I grew up writing poetry, songs, and even funny stories just to make other people laugh. It always came naturally to me. But I hadn't seen myself becoming an Author or professional writer until recently – probably in 2018. God placed a handful of divine contacts in my life who encouraged me to take my writing more seriously. I began the "planning and brainstorming" part of my book that year (which I probably could have done without), and finally sat down to start writing the book in the beginning of 2019. It took me about a year to write it, and a little over a year to go through the self-publishing process I did, with "The Sophos Group" publishing.
Thank you, Casey, for taking your time to let us get to know you better!
Blog Stops
Debbie's Dusty Deliberations, May 24
A Modern Day Fairy Tale, May 25
Musings of a Sassy Bookish Mama, May 26
For Him and My Family, May 27
Texas Book-aholic, May 28
Truth and Grace Homeschool Academy, May 29
Rebecca Tews, May 30
Ashley's Clean Book Reviews, May 30
Locks, Hooks and Books, May 31
deb's Book Review, June 1
Inklings and notions, June 2
Artistic Nobody, June 3 (Author Interview)
Cats in the Cradle Blog, June 3
For the Love of Literature, June 4 (Author Interview)
Because I said so — and other adventures in Parenting, June 5
Susan K. Beatty, Author, June 6 (Author Interview)
Giveaway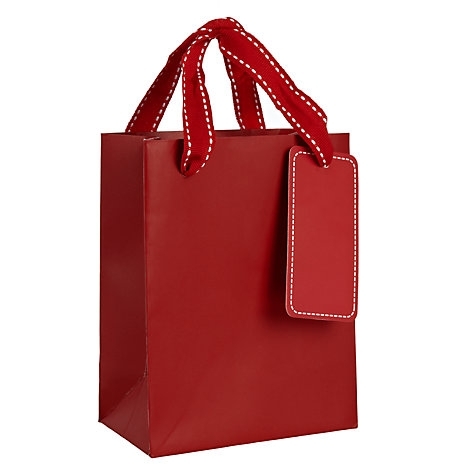 To celebrate her tour, Casey is giving away a gift basket containing a hardback copy of the book, $50 Amazon gift card, and a copy of "Prayer C.H.A.T. Journal" Prayer Journal by Jessica A. Brown!!
Be sure to comment on the blog stops for nine extra entries into the giveaway! Click the link below to enter.
https://promosimple.com/ps/10c94/chain-ged-celebration-tour-giveaway