About the Book
Book: Demolishing the Stronghold
Author: Allen Brokken
Genre: Middle Grade Fantasy
Release Date: November 4, 2023
Lauren, Aiden, and Ethan finally found respite for their whole family in the grove surrounding the Wellspring of Life. However, the threat of the Dark One's forces still looms over the Heathlands, and lighting the tower of Light in Blooming Glen is their only hope of cleansing their land of The Darkness once and for all. While the family plans a surprise attack on the stronghold at Blooming Glen, the Bishop calls forth the Calamitous Drake, a monster forged from the essence of The Darkness in the corrupted heart of the Iron Mountain. In the midst of the battle, the monster scatters the family, leaving Mother, Uncle, and Tye in the hands of Lord Refi'Cul and the evil giant Skull Crusher who aims to make Tye his wife and become the Master of the Heath Wardens
The children must take to the skies to forge a weapon capable of defeating the Calamitous Drake. Will Lauren, Aiden, and Ethan's faith give them the strength to Demolish the Stronghold?
Click here to get your copy!
About the Author
Allen Brokken is a teacher at heart, a husband, and a father most of all. He's a joyful writer by the abundant grace of God. He began writing the Towers of Light series for his own children to help him illustrate the deep truths of the Bible in an engaging and age-appropriate way. He's dedicated 18 years to volunteer roles in children's ministry and youth development. Now that his children are off to college, he's telling stories and sharing clean humor on social media.
More from Allen
As I worked to close out the Towers of Light series, I had to work hard to develop something new and different that still fit the 1800s frontier setting.  I had a lot of pressure from my readers to bring a dragon to the prairie.  On multiple occasions, I had to remind my biggest fans that there aren't any dragons on the prairie.  But they were insistent that dragons make an appearance.
So, as I put the final touches on the previous book, Wellspring of Life, I thought that the censors spreading evil could bring evil things into the world to corrupt the prairie. So, the concept of a dragon formed from the censor's smoke made a lot of sense.  But what would a "Smoke Dragon" be like?  I shared the idea with my Realm Makers critique group, and they helped form something that early feedback says works well.  The dragon's name, The Calamitous Drake, is also an homage to a line from "The Hobbit" that refers to Smaug as a great calamity.
With a dragon flying about, I also had to devise a way for the kids to engage it in the air.  This took significant research as I didn't want to introduce giant eagles or something else that didn't exist on the frontier.  As I investigated different options, I discovered that hot air balloons were more common in the 1800's than I thought.  It turned out they served in minor roles during the Civil War and used a technology they called a gasifier to fill them up.  I took some artistic liberty with that, and Lauren, Aiden, and Ethan now had a way to get off the ground to meet the dragon in the air.
This story was so much fun to write, and early reviews from my biggest fans say it was the perfect end to the series.
Interview with Allen
What literary pilgrimages have you gone on?
For this series, I did a bunch of research on the technology of 1700-1800 in America. A lot of it was researched from trips to places like the Little House on the Prairie Museum and the Midwest Old Threshers Reunion.  A trip to the Peoria Riverboat a few years back informed much of what I know about 1800's river navigation.
How do you select the names of your characters?
The kids in the story are my kids. That was very intentional since I was writing a story about their adventures. I have also used the names of their actual childhood friends as well.
What was your hardest scene to write?
The opening scenes with the Calamitous Drake.  I created a new type of Dragon and getting it so it was something that my fantasy loving critique group could both enjoy and understand took a lot of work/rework.
What is your favorite childhood book?
I read Battlefield Earth like 7 times in sixth grade. It was so long that I never quite remembered the beginning by the time I got to the end. Although Star Ship Troopers was a close second.
If you had to do something differently as a child or teenager to become a better writer as an adult, what would you do?
I went out of my way to avoid actual literature classes. I found ways to adjust my schedule or take alternate classes because I was going into science. I really wish I hadn't.
What do you like to do when you are not writing?
I like watching old TV series with my wife.  It's a mix of nostalgia and there's something to be said for watching something without commercials and back to back.  Definitely a different experience than watching shows in the 90's when we first got married.
Blog Stops
Artistic Nobody, November 11 (Author Interview)
Fiction Book Lover, November 12 (Author Interview)
Debbie's Dusty Deliberations, November 12
Texas Book-aholic, November 13
Locks, Hooks and Books, November 14
Guild Master, November 15 (Author Interview)
Lots of Helpers, November 15
Truth and Grace Homeschool Academy, November 16
Library Lady's Kid Lit, November 17 (Author Interview)
Blogging With Carol, November 18
Blossoms and Blessings, November 19 (Author Interview)
For Him and My Family, November 20
A Reader's Brain, November 21 (Author Interview)
For the Love of Literature, November 22
Lights in a Dark World, November 23
Beauty in the Binding, November 24 (Author Interview)
Giveaway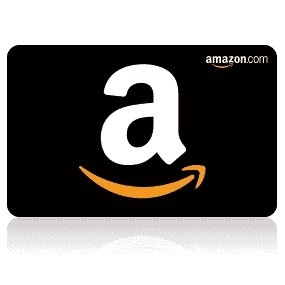 To celebrate his tour, Allen is giving away the grand prize of a $50 Amazon gift card!!
Be sure to comment on the blog stops for nine extra entries into the giveaway! Click the link below to enter.
https://promosimple.com/ps/28d36/demolishing-the-stronghold-celebration-tour-giveaway