About the Book
Book: Georgia Ann, English Rose
Author: Elva Cobb Martin
Genre: Christian Historical Romance
Release Date: November 17, 2020
Two Charles Town men love Georgia Ann Cooper—Samuel Vargas and his step-brother, Joshua Becket—but only one both attracts and infuriates her. Even though he's a dangerous budding patriot and a privateer—or more likely pirate—Samuel fills her dreams and waking moments. When he leaves Charles Town for high sea adventure on the legendary Spice Trail, she determines to push him out of her thoughts and her graces. A task made slightly easier when she sets out on her own journey to accompany her father on one of his merchant trips to the Mediterranean.
Samuel Vargas is determined to make his own way in the world, not live in the glow of his parents' escapades throughout Charles Town and the seas surrounding the Spanish Main. There's no better place to earn his fortune than the Spice Trail. But the adventure becomes more than he bargained for when he stumbles across a familiar face from Charles Town in Tripoli, and he's forced to use all his abilities to save the life of the woman he's been trying to forget.
As their paths intertwine on a journey filled with Barbary pirates, intrigue, and romance, only love and the grace of God can overcome the past and ignite a new beginning for Georgia Ann and Samuel.
Click here to get your copy!
Guest Review from Joni Truex
Georgia Ann English Rose by Elva Cobb Martin takes place in both England and on the high seas.  Georgia Ann is a desirable woman that has grown up with Samuel and Joshua, two step brothers. Both of the brothers vie for her hand in marriage.  I enjoyed the rivalry between the two brothers.
This story provides a lot of detail on the workings of the ships and their weapons. There is excitement on the high seas provided by the pirates and ships from other countries. Opposing countries overtake ships and plunder their treasure. The distinct difference is the pirates enslave those they capture, while the opposing country releases the prisoners close to their home port.
Samuel's character was fully developed and easy to like.  I think Georgia Ann's character appeared somewhat shallow and this may well have been the author's intent.  I liked the characters of Mammy and Bella.
This apparently was a rough time to survive in England and at sea.  The saving grace, literally, was the deep faith some of the characters exhibited.  Those that enjoy historical fiction with developed detail will enjoy this story.
This book was provided through Celebrate Lit and the author for me to read. The opinions expressed are my own thoughts.
About the Author
Elva Cobb Martin is a wife, mother, and grandmother who lives in South Carolina with her husband and a mini-dachshund. A life-long student of history, her favorite city, Charleston, inspires her stories of romance and adventure. Her love of writing grew out of a desire to share exciting stories of courageous characters and communicate truths of the Christian faith to bring hope and encouragement. Connect with her on her web site at http://www.elvamartin.com.
More from Elva
Georgia Ann (& the Spice Trade) – Book 2 in my Charleston Brides Series
I enjoy researching material to make my novels richer and help readers learn something new while enjoying my Christian historical romances. In Georgia Ann, my hero, Samuel Vargas, sails off to make his fortune in spices we take for granted in our kitchens today. I loved doing the research about this flavorful commodity.
The Spice Islands are actually called the Maluku Islands and they lie in the Indonesian Pacific archipelago, north of Australia and south of Thailand and China.
The history of spices reveals a hazardous, exciting tale spread over centuries of daring, courage and greed and many countries and oceans.
The spice trade actually drove the world's economy from the end of the Middle Ages well into modern times. But the economical importance of spices, recorded in the history of Kerala, referred to as "The Spice Garden of India," goes back as far as 3000 BC which marks the beginning of the spice trade.
Wars have been fought on land and sea and nations have been made wealthy (and at least one annihilated) in the battle for control of the spice trade.
Nutmeg and New York
The spice trade brought great riches to Arab, Indian, Venetian, Portuguese, Dutch, and Spanish traders. It once brought death to residents of the Banda Spice Islands over a nutmeg monopoly. In 1603 the Dutch East India Company (known as VOC) ousted the Portuguese control of nutmeg on these islands.
Here's an interesting tidbit in the history of nutmeg. The English fought the Dutch over control of this spice. England finally handed their island of Rhun over to the Dutch in exchange for a swampy island trading post in North America, an unattractive property known then as New Amsterdam; today as Manhattan Island!
The search for cinnamon, ginger, pepper, cloves, nutmeg, turmeric, cassia, in the ancient world gave rise to unbelievable tales. To satisfy the curious, to protect their market, and to discourage competitors the spice-source countries like India and Asia spread fantasy tales of danger, magic, strange animals, and snake-infested glens. Sinbad the Sailor stories grew out of this mindset.
For us in the USA, another most important fact stands out about the Spice Trade, besides it being involved in the trade for Manhattan Island. The Americas were discovered (1492) due to Spain sending Columbus to find a western route to India (from the Atlantic to the Pacific) to reap in the rewards for these valuable spices desired by all Europe.
The danger-fraught routes at that time (1400's) from Europe were through the Mediterranean and Egypt (Alexandria) overland to the Red Sea and down the Persian Gulf, then sailing over the Indian Ocean to India, and to the Spice Islands.
Cloves
A native tradition of the Spice Islands was to plant a clove tree at a child's birth, symbolically
linking the child to the tree's life.
The clove tree is an evergreen that grows up to twelve feet tall with large glossy leaves and crimson flowers in clusters that when ripe and dried become the cloves like we use in cooking.
Today, spices are grown in many countries other than the Spice Islands that have temperate climates.
The World's Three Most Traded Spices Today
Pepper, vanilla, and ginger are spicing up lives and economies. Millions of dollars are earned in sales. Pepper is exported by Viet Nam, India, and China. Vanilla comes from mainly Madagascar, Indonesia, and Mauritius. Main exporters of ginger are China and the Netherlands.
And one last spicy tidbit: The United States leads the world in spice consumption and imports.
Hope I haven't bored you, but I love discovering history like this and sowing bits into my novels.
Thanks for stopping by. And remember when you use cloves again to stick in that ham, or use the powdered form in an apple pie—a lot of "stuff" happened over centuries to get this spice so readily available in your kitchen.
Elva Cobb Martin
Blog Stops
Debbie's Dusty Deliberations, November 19
Simple Harvest Reads, November 19 (Guest Review from Donna Cline)
Inklings and notions, November 20
For Him and My Family, November 21
Texas Book-aholic, November 22
deb's Book Review, November 23
Locks, Hooks and Books, November 24
Betti Mace, November 25
Labor Not in Vain , November 25
Daysong Reflections, November 26
Artistic Nobody, November 27 (Guest Review from Joni Truex)
Connie's History Classroom, November 28
Sara Jane Jacobs, November 29
Ashley's Bookshelf, November 30
Happily Managing a Household of Boys, December 1
Truth and Grace Homeschool Academy, December 2
Connect in Fiction , December 2
Giveaway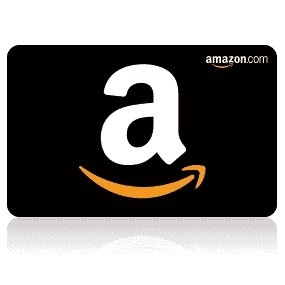 To celebrate her tour, Elva is giving away the grand prize of a $50 Amazon gift card!!
Be sure to comment on the blog stops for nine extra entries into the giveaway! Click the link below to enter.
https://promosimple.com/ps/103eb/georgia-ann-english-rose-celebration-tour-giveaway