About the Book
Book: Getting Reel
Authors: Alyssa Roat and Hope Bolinger
Genre: Christian Sweet Contemporary Romance
Release Date: August 5, 2023
When explosive personalities collide, can a control-freak director and last-chance actress work together to win a film competition?
Ryan Torino loves the feeling of control, especially when it comes to his photography work and indie movies. And when he gets the opportunity to enter an indie film festival—rumored to have Hollywood bigwigs attending—he can't afford for anything to be less than perfect, especially the casting of his leading role.
Enter Zinnia Preston, who has been trying to break into the acting scene since college. Now in her late twenties and working the not-job-of-her-dreams, Zinnia knows this indie film project may be her last chance to make it onto the screen. Ryan is intimidated by Zinnia's strong personality, but he can't deny she's the one for the job. Meanwhile, Zinnia wants to throttle Ryan for his perfectionistic tendencies, but she needs this gig.
The tension between the two threatens to derail the project, and to both of their frustration, clashing visions aren't the only reason sparks seem to fly every time they interact. When an old nemesis arrives back in town, Zinnia and Ryan will need to set aside their differences and work together to have a chance at winning. If not, they can kiss that Hollywood riding-into-the-sunset ending goodbye.
Click here to get your copy!
About the Authors
Hope Bolinger is the managing and acquisitions editor at End Game Press and the author of 25+ books. When she isn't accidentally writing a book in seven days, she likes to model, do theater, and hike around northeast Ohio. Find out more about her at Hopebolinger.com
Alyssa Roat is a multi-published author and has worked in a wide variety of roles within the publishing industry as an agent, editor, writer, and publicist. When not reading and writing, she likes to swordfight, rock climb, throw axes, and generally engage in tomfoolery with her silly cats. Her name is a pun, so you can find more about her at alyssawrote.com.
More from the Authors
Something many people don't know about me (Hope) is that I'd planned to go into film before college. I did an internship at a great Christian film company my senior year of high school.
And I'm actually dating someone who had worked for Netflix and Disney for a while.
Even Alyssa, my coauthor, did a semester in LA to learn all about film.
So why did all of us leave it?
Well, we felt called to publishing instead. As for my boyfriend, he's waiting for that next door. Perhaps it'll be opened by the time this post goes up.
In the book, we tackle not only the film industry, but the idea of control. I think, if we're honest with ourselves, we like to micromanage whatever we can. Alyssa and I each wrote a character whose circumstances are way beyond their control.
Zinnia feels like she's too old to jump into the Hollywood scene now. And Ryan feels torn between his love of film and the pressures his family puts on him to join their business.
The entire cast of characters seems to want to control everything.
I don't want to spoil anything, but let's just say—like Alyssa and myself—the characters do have to learn how to put their plans in God's hands. Knowing that whether or not he allows them to continue into the world of film, that he has everything under control.
And maybe we as readers need that reminder too.
That no matter if we're being controlling, or have someone in our lives who is trying to micromanage everything, ultimately, we have a powerful Creator who knows the number of hairs on our heads.
It was bittersweet to end this series with Alyssa, our last coauthored work together. I don't know when we will get a chance to coauthor again, but hopefully we can.
This process has taught us about control. Letting go, letting other ideas in. Knowing that book deadlines and publication dates don't always go to plan.
And honestly? I wouldn't have it any other way.
Interview with Alyssa
What literary pilgrimages have you gone on?
Hope and I (Alyssa) go on literary pilgrimages almost every day. No, we don't always travel to faraway places, but the places we go and the things we observe make their way into our books.
Sometimes this is dramatic. I visited castles, dungeons, and cathedrals in England and Scotland to draw inspiration for my fantasy novels. Hope visited the British Museum in London, and it inspired her upcoming book Why the Sparrow Cries. But we go on little literary journeys every day.
In Getting Reel, characters visit a teahouse, a nail salon, a college campus, a cozy coffee shop, an autumn park, and more. All of these are inspired by the real places Hope and I have visited. Wherever we go, whether we're aware of it or not, our writers' eyes and ears are with us, storing our experiences away to be used later.
How do you select the names of your characters?
Sometimes our characters' names are deeply meaningful, taken from other languages, or symbolic. Sometimes we scroll baby name websites waiting for a name to stand out to us. And other times, we just write the first name we think of and it sticks.
I have a tendency to give a side character a quick name, not expecting to see them again, only to find out they're going to play a major role in the story—for example Zinnia, who I thought was going to simply be a random office worker, but demanded her own book, which became Getting Reel. And once a character has a name and starts making demands, we can't very well rename them. They might get upset with us!
What was your hardest scene to write?
A unique struggle of writing the Roseville Romances is that each book contains a work of art within it—a picture book, a song, a play, a film. Which means, right along with the characters, we have to come up with at least bits and pieces of those works. Sometimes as the characters are figuring out what comes next, so are we!
What comes first, the plot or characters?
Can I say both? What truly comes first for us is the premise—in this case, a director and actress falling in love while making a film. Then we think a little bit about who these two people are, why they're making the film, and how they both attract one another and drive one another crazy. The plot and the characters emerge in tandem as we figure out what these characters want and how they're going to achieve it.
What do you like to do when you are not writing?
Hope and I like to keep busy—which isn't hard when we both have full-time jobs outside of writing. For fun, Hope models, acts in plays, goes hiking, and of course does a lot of reading and speaking. As for me, I like to go bouldering (indoor rock climbing), try new classes (like sword fighting), and have game nights and movie nights with friends. And both of us love spending time with our silly cats.
Blogs Stops
The Sacred Line, August 24
Gina Holder, Author and Blogger, August 25 (Author Interview)
Debbie's Dusty Deliberations, August 25
Karen Baney Reviews, August 26
Artistic Nobody, August 27 (Author Interview)
Christina's Corner, August 27
Texas Book-aholic, August 28
Locks, Hooks and Books, August 29
An Author's Take, August 30
Adventures of a Travelers Wife, August 31 (Author Interview)
Because I said so — and other adventures in Parenting, September 1
The Book Club Network, September 2
For Him and My Family, September 3
Truth and Grace Homeschool Academy, September 4
Beauty in the Binding, September 5 (Author Interview)
Happily Managing a Household of Boys, September 6
Giveaway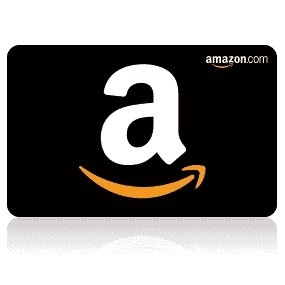 To celebrate their tour, Hope and Alyssa are giving away the grand prize of a $25 Amazon gift card!!
Be sure to comment on the blog stops for nine extra entries into the giveaway! Click the link below to enter.
https://promosimple.com/ps/27783/getting-reel-celebration-tour-giveaway