About the Book
Book:  Made in Hollywood
Author: Michelle Keener
Genre:  Christian Contemporary Romance
Release Date: March 10, 2020
When a pastor's son saves her life, can a prodigal daughter dare to believe in second chances?
Noah Shaw is almost thirty and he still doesn't know what he wants to be when he grows up. Torn between running his business as a limo driver for Hollywood's elite, and feeling called to ministry, he prays for direction. But he never expects that direction to include finding a woman near-death on the front steps of his father's church.
Hannah left her family and her faith when she moved to Hollywood looking for adventure. Instead of finding fame in the movies, she was lured into the life of an exotic dancer. Hopeless and ashamed, suicide seems like her only escape. Until the night Noah saves her life.
The Shaw family welcomes her into their home and gives her a chance to start over. When the shadows of her former life threaten to expose her past, she must choose between running away or fighting for the new life she's built and the man she's grown to love.
Click here for your copy.
Guest Review from Donna Cline
What I think you should know:
Made in Hollywood , a Christian Fiction book is the second in the A Red Carpet Romance series by Michelle Keener. To fully enjoy this book I recommend that you read the first book in the series, Mission Hollywood prior to this book. This book continues to follow the Shaw family, this time focusing on Noah, but continues Lily's story!
What you might need to know:
This is not a pretty story. Hannah was a victim of human trafficking, she was trapped in the situation and felt that suicide was her only way out of it. We were given glimpses of this throughout the book.
What I think about this book:
I loved this book, Keener does such a wonderful job of showing that God is always calling us to Him no matter how far we have run. Hannah's story was gut wrenching, but beautiful. Hannah knew the truth of God's love, but had not accepted it for herself and ran as far from it as possible. Noah who was initially struggling to find his place in his family's ministry showed such love, determination and strength. Despite the story containing very sensitive topics it was presented in a way that kept you turning the pages and rooting for the character to find their own peace and happily ever after. I can't wait to read the third book in the series.
I received a complimentary copy of this book from Celebrate Lit, this in no way influenced my review. All opinions are my own.
About the Author
Michelle Keener is a wife, mom, and the author of five books. She lives in Southern California with her retired Marine husband, their two children, and one spoiled dog. When she isn't writing, she is busy homeschooling, teaching creative writing workshops, or baking something involving chocolate.
More from Michelle
The Story of a Prodigal Daughter
Made in Hollywood is the sequel to my first Christian romance novel Mission Hollywood. It's the story of Lily's brother Noah and his search for love and direction. In the book, Noah meets a young girl who has been through some truly dark and terrible places. She's been wounded, abused, and she's lost hope. She's worried that her past is too much for God to forgive, and that she's fallen too far and doesn't deserve God's grace. She is a prodigal daughter lost on the streets of Hollywood.
One of the reasons I wrote Made in Hollywood (aside from the fact that I just adore Noah) is to be a reminder that God never gives up on us. Just like the story of the Prodigal Son, if we turn back to God, He will run to us and bring us home.
There is no place so dark that God light can't reach.
There is no sin, no mistake, no circumstance that can separate us from the love of God. His arms are always open to us. His love is unchanging, unending, and unfailing. His amazing grace reaches the lost and restores what was broken. His love binds our wounds and heals our past. What the enemy intended for evil, God will turn to good. It's a truth Hannah had to learn. It's a truth I had to learn. And it's a truth God wants His people to share. God's love never fails.
I hope you enjoy Made in Hollywood!
Blog Stops
Book Reviews From an Avid Reader, May 25
Batya's Bits, May 25
Through the Fire Blogs, May 26
deb's Book Review, May 26
For Him and My Family, May 27
My Devotional Thoughts, May 27
Blessed & Bookish, May 28
Debbie's Dusty Deliberations, May 29
Truth and Grace Homeschool Academy, May 29
The Christian Fiction Girl, May 30
Quiet Quilter, May 31
Texas Book-aholic, June 1
Happily Managing a Household of Boys, June 1
Splashes of Joy, June 2
Mypreciousbitsandmusings, June 2
Inklings and notions, June 3
Pause for Tales, June 4
Book Bites, Bee Stings, & Butterfly Kisses, June 5
She Lives To Read, June 6
Locks, Hooks and Books, June 6
Artistic Nobody, June 7 (Guest Review from Donna Cline)
Read Review Rejoice, June 7
Giveaway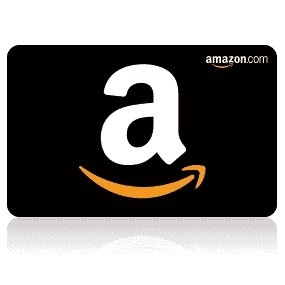 To celebrate her tour, Michelle is giving away the grand prize of a $25 Amazon gift card!!
Be sure to comment on the blog stops for nine extra entries into the giveaway! Click the link below to enter.
https://promosimple.com/ps/fa95/made-in-hollywood-celebration-tour-giveaway