About the Book
Book: Once Upon a Time… In a Dental Office
Author: Sunshine Rodgers
Genre: Fiction, Inspirational, Romance
Release Date: June 6, 2022
My life is nothing like a fairy tale!
I work as a Receptionist at Hour Glass Dental and trust me, it's just as chaotic as it sounds. Between dealing with angry patients and insurance plans, phone calls and emails, I dread my ten-hour workday as I clock in at the busiest office in Brittleton, Tennessee.
Doctor Chase Hatchett suggests that I transfer to a bigger city and climb up the corporate ladder, even implying that he may move with me. Maybe I can start a new chapter with the most eligible bachelor in the office!
But my friends Rafa, Brian and his sister help me to look at life a bit differently. My happiness may not be about chasing the promotion as much as it is about following my heart.
Whatever I decide, even in the midst of all this confusion, I hope I can find my Happily Ever After!
Click here to get your copy!
About the Author
Sunshine Rodgers has written 13 books which have landed on Amazon's International Best Seller lists in 26 different categories, including #1 in the United Kingdom, #2 in the United States and #25 in Canada. Her books have been translated in several languages (Spanish, English and Portuguese). She has participated in 6 book tours and dozens of book signings. She has a team of 33 people including Artists, Narrators and Photographers. When she is not writing, Sunshine is a guest and featured author on a total of 53 Media Interviews on radio, podcasts and online magazines. Sunshine is a Brand Ambassador to 23 Fashion, Food, Beauty and Skincare Companies. She is a Blogger and an Entrepreneur to her 50,000 social media followers. Sunshine is married to the love of her life, Travis, and they reside in sunny Florida.
More from Sunshine
I remember when I was writing the pages for Once Upon a Time… In a Dental Office. I was a receptionist at a prestigious Dentistry. I worked with these two very handsome – very charming – Dentists. And the truth is, I'd be FLOSSED without them!
And I put the pen to paper about all my personal experiences in my book. "Walking down the hallway, I hear the whizzing and churning of dental equipment as I observe room after room of patients getting their teeth cleaned from plaque buildup, or teeth getting surgically extracted or my least favorite, hearing the groans from patients receiving a root canal." (pg. 39)
And I created a world inspired by those two Dentists. Receptionist Kay Vity is sought after by Dr. Chase Hatchett and Doctor Brian Alchan at Hour Glass Dental. And TOOTH be told, it's a Love Story that is sure to make you "SAY AAH!"
Interview with Sunshine
How do you select the names of your characters?
I don't select the names… I choose from my friends. So far, I have used 67 real-life people as Characters in my stories. My husband, Travis, is a Character in nearly all of my books. Writing about people I know makes the story personal and adds a sense of realism to the pages.
What is your favorite childhood book?
I loved reading The Animorphs Series by K.A. Applegate. I collected them all as a kid (54 books total). I wanted to grow up to be just like Rachel. She was so bold and brave against an alien invasion. And of course, I loved watching Shawn Ashmore and Brook Nevin who played Jake and Rachel on the Nickelodeon TV show. I was obsessed!
What comes first, the plot or characters?
The plot. I try to draw stories from my real- life.
I worked at a theme park for many years, and in my Fiction novel The Characters Within, Brittany Myers works at Cheddar and Such theme park.
The Ring Does Not Fit is about a marriage between a couple who have been together for the same time as me and my  husband.
And of course, Once Upon a Time.. In a Dental Office was inspired by my time working at the front desk.
Who is the author you most admire in your genre?
I read primarily Christian Nonfiction. My all-time favorite author is John Eldredge and my all-time favorite book is Wild at Heart.
My other go-to Christian authors are: C.S. Lewis, Gene Edwards, Mark Batterson, Max Lucado, Joyce Meyer and I am currently reading two T.D. Jakes books now.
What do you like to do when you are not writing?
When I am  not writing, I appear as a guest and featured author doing Media Interviews, primarily radio, podcasts, and online magazines. I am also a Brand Ambassador to 25 Fashion, Health, Food, and Skincare Companies. I am a Blogger and an Entrepreneur with 53,000 social media followers. I am married to the love of my life, Travis, and we reside in sunny Florida.
Thank you for letting us get to know you better!
Blog Stops
Debbie's Dusty Deliberations, October 11
Texas Book-aholic, October 12
Locks, Hooks and Books, October 13
Gina Holder, Author and Blogger, October 14 (Author Interview)
Karen Baney Reviews, October 14
Because I said so — and other adventures in Parenting, October 15
The Book Club Network, October 16
Artistic Nobody, October 17 (Author Interview)
Life at Rossmont, October 17
Truth and Grace Homeschool Academy, October 18
Guild Master, October 19 (Author Interview)
For Him and My Family, October 20
Holly's Book Corner, October 21
Back Porch Reads, October 22 (Author Interview)
Happily Managing a Household of Boys, October 23
Library Lady's Kid Lit, October 24 (Author Interview)
Giveaway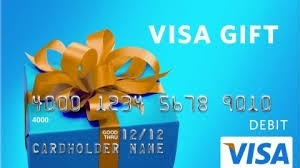 To celebrate her tour, Sunshine is giving away the grand prize of a $40 Visa card!!
Be sure to comment on the blog stops for nine extra entries into the giveaway! Click the link below to enter.
https://promosimple.com/ps/285e4/once-upon-a-time-in-a-dental-office-celebration-tour-giveaway