About the Book
Book:  Practicing Murder
Author: Erin Unger
Genre:  Christian Romantic Suspense
Release Date: March 2019
Graduate student Maddie Clare is never talking to her ex-boyfriend Joze Evans or God again. Broken from her past and Joze's betrayal, she must go home for her Aunt Lonna's funeral. But after a run-in with a stalker, who insists Maddie knows the secret that had Aunt Lonna investigating him, she's afraid for her life and must accept Joze's protection.
As the stalker draws closer, how will Maddie and Joze face the past and their love that never died? And will Maddie stay out of the stalker's grip long enough to figure out what secret he possesses?
Click here to get your copy!
Guest Review from Kelsey Barela
Practicing Murder by Erin Unger was a book that held my attention throughout. I really enjoyed the characters, Maddie and Joze, and the way they grew closer through their shared dangerous situation. To be completely honest, it reminded me of a Hallmark mystery movie. There is some focus on the romance and how the characters come to know each other better after being apart for years. The balance between this aspect of the story and the suspense was well done. There were portions of the story that focused more on the romance and others that focused on the suspense and the author did well in not bringing overwhelming amount of the other. They were kept separate where they needed to be and brought together in a good balance for certain parts of book. The faith thread was light for around the first half of the book but grew and was really showcased in the second half. Maddie's struggle with having faith felt real and relatable and Joze's faith in God was admirable and portrayed without being preachy. I did have an inkling of who was behind the conflict in the book so it did not really take me by surprise but I still definitely enjoyed the story and the characters.
Without giving away any spoilers, I will say that the only part of the story I did not like was part of the end. It felt like it did not make sense and could have been handled better. This did not make me upset that I read the book, though, I would still recommend it because it could just be my own personal tastes and I loved the characters. This is a very entertaining story with a wonderful message of forgiveness and trust that blends together to bring the characters and relationships to life!
Trigger Warning: A character was almost sexually assaulted and the character tells the story of what happened. This part was not too descriptive but many did not believe what occurred and blamed the victim. I wanted to warn readers who may be particularly sensitive to this topic in case it caused them pain or to struggle in any way. It is handled with tact and not descriptive in the advances and attempted assault. This is spoken of a few times throughout the book because it is a source of tension between two characters but only the event only described once.
I received a complimentary copy of this book from Celebrate Lit, this in no way influenced my review. All opinions are my own.
About the Author
Erin Unger was raised in the hills of Virginia, exploring abandoned houses and reading the scariest books she could find. After marrying so young it would make a great romance novel, she has enjoyed an exciting life with her hubby. But her fast-paced life sometimes rivals the suspense in her books thanks to all her grown children and a couple grandkids.
More from Erin
Books are powerful. Whole other worlds can unfold in a few well-stated sentences. There's nothing like that feeling a reader gets when the perfect book is open on their lap and it pulls them in on the first page. It's like a gift. Sometimes they make us rethink long held ideas. At times they mirror what we're going through. And sometimes they remind us of areas in our lives we haven't worked on.
But not every book is for every person. Sometimes it's not the best seller that struck the right cord, or the book everyone's reading, it's the one you stumbled upon on a special or heard of from a friend. It's a God-ordained tool to show us His ways and plans.
As Christian writers, the power to transform is even more in our hands. We have the ability to show how great our God is and how he works in the most unusual ways at times. We use our gift to do more than only entertain, we want to make Him more real to our readers. We want to show them how to grow and change as our characters do. And it's amazing that we can use fiction to do so.
Next time you pick up a book, see if you can find the message hidden in the character's struggles. Maybe God used a writer to put it there just for you to learn.
Blog Stops
Book Reviews From an Avid Reader, June 11
Wishful Endings, June 12 (Author Interview)
Texas Book-aholic, June 13
Debbie's Dusty Deliberations, June 14
Inklings and notions, June 15
Blossoms and Blessings, June 16 (Author Interview)
deb's Book Review, June 16
Betti Mace, June 17
For Him and My Family, June 18
Blogging With Carol, June 19
Artistic Nobody, June 20 (Guest Review from Kelsey Barela)
By The Book, June 21 (Author Interview)
CarpeDiem, June 22
Simple Harvest Reads, June 23 (Guest Review from Joni)
Truth and Grace Homeschool Academy, June 24
Giveaway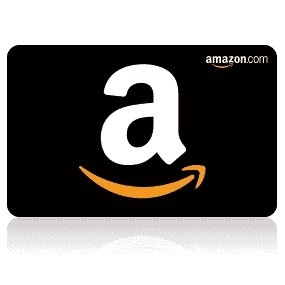 To celebrate her tour, Erin is giving away the grand prize of a $40 Amazon gift card!!
Be sure to comment on the blog stops for nine extra entries into the giveaway! Click the link below to enter.
https://promosimple.com/ps/fc71/practicing-murder-celebration-tour-giveaway