About the Book
Book: Priscilla's Piggy
Author: Marisa Masterson
Genre: Sweet Historical Romance
Release date: Febraury 10, 2023
This marriage needs something more than a pig to hold it together—
Jack Dixon knew his mother was right. It was time he married. He'd go along with whatever she writes in the letter to the matchmaker.
Priscilla Pringle fell in love with the man who wrote such a tender letter. Too bad that the man she meets in Missouri is his opposite. She'd leave and go home except for the little piggy she is bottle feeding.
Will she stay after the piggy is weaned? Is Jack the only one who needs to change
to make a marriage work?
Read to find out.
Click here to get your copy!
About the Author
The smiling teacher. That's what her students called her. How did this dedicated teacher end up as an author? A spinal cord injury took her out of the high school classroom. After seven years of healing, she asked the Lord what He had for her. Now, thirty-seven books later, Marisa is still enjoying the direction He sent her when God opened the door for her to begin writing.
Marisa's sweet romances often are set in her home state of Wisconsin. Growing up, she loved hearing stories about her family who pioneered in that state. Those stories, in part, are what inspire ideas for her books.
Though she's from Wisconsin, Marisa and her husband of thirty-four years live in Saginaw, Michigan. They have two grown children and a precious three-year-old granddaughter, Hunny Junebug. She's been Marisa's best physical therapy and keeps her moving.
More from Marisa
As a girl of about ten, I remember holding a glass 7-Up bottle for the orphaned piglet. My grandpa attached a black rubber nipple and had me feed it—just like Fern in Charlotte's Web. Unlike Fern, I knew not to name it or grow attached. It would be sold when it reached 40 pounds.
That memory came in handy with Priscilla's Piglet. I wondered what I could add to keep my heroine at the farm after she decides the hero is not her perfect match. The memory prodded my brain. Who doesn't love a baby that is in need—even if it's a baby pig! It seemed the perfect fit for this story.
Interview with Marisa
What literary pilgrimages have you gone on?
Literary pilgrimages—I love that phrase! When I can, I travel to spots where I want to research for my upcoming books.
Before I wrote my Civil War era romance, Massachusetts Bride, I visited Leesburg, Virginia. I spent two hours with a battlefield guide. He walked me over the spot where the battle happened and described what went on in the different parts of a farmer's meadow.
I've twice visited the Castillo in Saint Augustine. Plains Indians were transported to this spot in Florida after uprisings. I am still planning the novel I want to write as a result of that research.
I have visited the Ozarks in Missouri three times. I love that area and set Priscilla's Piggy in a make-believe town in the Ozark Mountains.
What's your favorite under-appreciated novel? 
That First Montana Year by Donna L. Scofield. While many readers don't like first-person narration (so I don't use it), I love it! This story is told by a young woman who is forced into marriage. The same day she leaves to pioneer in Montana.
What was your hardest scene to write? 
This might surprise readers, but I struggle most with the scene where the hero and heroine confess their love. I write romance after all. That scene shouldn't be hard for me!
Really, love just wasn't something we talked about during my childhood. I didn't hear the adults around me saying the word love, especially not to each other. I think that's what has made this so difficult for me.
If you had to do something differently as a child or teenager to become a better writer as an adult, what would you do? 
I would have kept a diary. I tried more than once but focused only on events in my day. I wish I'd kept a journal about the people I met and descriptions of places as well as events. It would be such fun to read through those now and remember. Also, it would have been great material for my books.
What comes first, the plot or characters? 
The characters always come first. This may sound crazy, but I concentrate on them and then ask them to tell me their secrets. The story often comes out of those secrets. It's the strange way my imagination works.
Thank you for letting us get to know you!
Blog Stops
Locks, Hooks and Books, February 12
Debbie's Dusty Deliberations, February 13
Stories By Gina, February 14 (Author Interview)
Girls in White Dresses, February 15
Jodie Wolfe – Stories Where Hope and Quirky Meet, February 16 (Author Interview)
Texas Book-aholic, February 17
Tell Tale Book Reviews, February 18 (Author Interview)
deb's Book Review, February 18
Pause for Tales, February 19
Ashley's Clean Book Reviews, February 20
For the Love of Literature, February 21 (Author Interview)
Connie's History Classroom, February 22
Happily Managing a Household of Boys, February 23
Artistic Nobody, February 24 (Author Interview)
Holly's Book Corner, February 24
For Him and My Family, February 25
Giveaway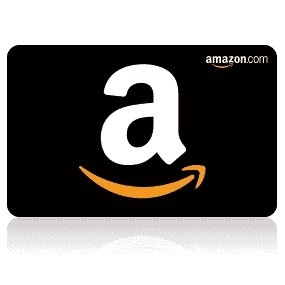 To celebrate her tour, Marisa is giving away the grand prize of a $50 Amazon gift card!!
Be sure to comment on the blog stops for nine extra entries into the giveaway! Click the link below to enter.
https://promosimple.com/ps/242ae/priscilla-s-piggy-celebration-tour-giveaway