About the Book
Book:  Welcome to the Shivoo
Author: Laura Bartnick
Genre:  Inspiration/Christian Living/Education
Release Date: January 1, 2020
DO YOU CONSIDER YOURSELF A CREATIVE, A WRITER, A MEMBER OF THE MAKER COMMUNITY?
In the beginning, God created. Should this matter?
Do you find incredible value in your creativity, that is, a reason for being and doing that you could never imagine giving up? Okay then. This book will inspire you to join a spiritual party like no other.
Perhaps you've heard that the impulse to create is a reflection of the Creator's image in you and His will for you. Your impulse to create is paramount! The chapters in this book will provide you pages of new perspectives for evaluating your craft. It will help you communicate what you experience with others. It will transform your creative future. Motivation. Spiritual Gifts. God's own blessing.
Click
here
to get your copy.
About the Author
Bartnick has been a youth counselor with Youth for Christ, and a worship musician for many years. She is the managing partner of Capture Books, a small but mighty boutique Christian publishing group. She loves creativity and words. She loves to explore the deeper meaning of the things we casually say to one another, the things we write down.  She earned a double degree in Bible and Composition from Montana Bible College and Colorado Christian University and is a truth-seeker and recipient of God's love.
More from Laura
ARE YOU A WRITER OR PART OF THE MAKER CULTURE?
This beloved book explains why it matters that "In the beginning, God created."
A reader coined this title, "The Creator's Manifesto."
When you need to find the place of belonging as a creative, look no further than the heart of God. He's the One Who formed you to be creative in talent, and adventurous in the wild unknown.
Welcome to the Shivoo! This party belongs to Someone bigger than you. Because you are created in God's image and given specific creative gifts and a life of purpose, you are very special to Him.
Many creatives feel that there is a monkey on their backs, and sometimes that nagging feeling includes the doubt that maybe the terrible distraction is God Himself not wanting them to succeed as a writer or artist. Nothing is further from the truth.
This book is a party and a prayer for the creatives in town.
In Welcome to the Shivoo! creativity begins with the priorities of the greatest Creator, and in that sense of wonder, it moves us into a place of gratitude and thanksgiving.  Creativity always begins with a sense of wonder and awe, even a sense of meekness, "Can I do this?  I have to try…"  In Welcome to the Shivoo!, I try to show that God is the center of a creative's world, and because of His love and goodness, we have a home and a place to belong. Creativity erupts from that place.
From there, the book shows how there is a Biblical theology for being creative and a means to thrive in creativity. It challenges Christians to be authentic, to focus, to communicate, and to transform.  It explains how there is a kingdom language we are charged to learn, as believers, and to use not in a sloppy way, but responsibly. And, it sends us off with an exuberant blessing to go create something and enjoy the process!
Author Interview with Laura Bartnick
What's your favorite under-appreciated novel?
Indebted: The Berkshire Dragon.  I love that story due to certain themes being woven into the layers of the plot:
how clothing is given by one friend to another who always lacks the proper attire. This habitual and loving manner of being clothed by a royal friend reminds me of God's atonement over me in which He clothes me in righteousness appropriate for every circumstance;
the issues with mothers who leave their children in search of what seems shiny and more ego feeding haunts me and makes me do some soul-searching;
a transfer from the kingdom of darkness into the kingdom of light as it relates to my own adoption, and anyone's who is fortunate enough to be found and loved by an ambassador from the kingdom of light equates to the tectonic layers of the earth shifting in it profundity.
If you had to do something differently as a child or teenager to become a better writer as an adult, what would you do?
I would have stopped going to school and started reading every biography and memoir I could get my hands on. I used to draw a lot, I'm not sure that would have changed much, except that I probably sketched for boredom, and if I had found a stack of stories to melt into my soul, I would not have been bored. If being in that mental zone of drawing hindered my writing, I don't know. It most probably helped, but it was the long way around.
Who is the author you most admire in your genre?
You know, I don't like any of Anne Rice's fiction books.  I don't like vampires.  I don't enjoy them. I'm not a Catholic either. I tried but didn't get far in her Christ the Lord novel. But someone told me to read her personal search for God in a memoir, Called Out of Darkness, and that book touched me so deeply that I kept being haunted by it as though someone's favorite memory of a feast in Paris or Italy had laid hold in my imagination until I had to buy my own ticket abroad. Years after, I started writing The Shivoo, which is nothing like Anne's memoir, except that Anne's memoir was the catalyst to my accepting the profound unintelligible issues of my faith connected to travel and architecture and stained glass windows and music and dysfunctional people that are the leaves, thorns, and rose petals of tumbling gardens spilling over their fences onto my path, a path leading to and from God, as it was for Anne.
All My Road Before Me: The Diary of C. S. Lewis,1922-1927, a memoir that had me putting it down and writing to process my own awe of life and joyful wonders repeatedly in early adulthood, and it also had me wondering about historical facts and philosophy.
McCasland's biography of the very artistic and creative Oswald Chambers, most notable for his collected daily devotions, My Utmost for His Highest, to me is more powerful and authentically Christian as a testimony, especially from an artist-poet, than his "messages to the troops." I am riveted and haunted by God's choices for Chambers and for the paths he took to speak the word rather than follow the life of an artist.
A Severe Mercy, by Sheldon Vanauken, was the first spiritual awakening memoir that I ever read.  Only Mere Christianity or Orthodoxy came close in that realm of showing an author's own heart awakening to Biblical application. But, I'm not sure, other than "religious leader biographies" or "Inspiration and Spirituality" what genre these books really are.
I was also deeply moved by the life of Simone Weil as detailed by her friend, Pétrement, Simone (1976) Simone Weil: A Life. New York: Schocken Books. 1988 edition. Simone was a self-taught mathematics genius, raised by secular French bourgeoisie Jews, who became interested in human treatment of others, experiencing an authentic spiritual life where one's beliefs affected one's activities even when they brought a person to peril, and eventually God and Jesus.  Her search for meaning and faith in the era leading through the great wars together with her physical struggles charged and changed my soul.
I loved Gilead by Marilynne Robinson like it was my own heartbeat this year, and of course it was not my own heartbeat. In fact, it is an incredible piece of fiction that reads like an old preacher's diary of theological conflicts with his real-life experiences.
Paula (novel) Paula is a 1994 memoir by Isabel Allende. She intended to write a straightforward narrative about the darkest experience of her own life. But the book is a tribute to her deceased daughter Paula Frías Allende, who fell into a porphyria-induced coma in 1991 and never recovered.
I loved Victor Frankel's Man's Search for Meaning, and I hope and pray that I meet these authors in heaven someday.
Amy Carmichael's story in A Chance to Die made my knees noodles and my spirit shine.
Wow!  I'm so glad you asked that question!  This is the best conversation I've had for a long time, dredging up the lives that have formed mine besides the Biblical lives.
What do you like to do when you are not writing?
I love spending any kind of ordinary time with my husband and also with friends usually listening and giving grand advice because I know very little of them, and I love driving to the mountains and traveling and observing everything in the variety of seasons and lights both day and night. These days, I am soaking in an easy chair whenever I can and listening to either the Bug Music or the Peaceful Guitar channel on Spotify.
Thank you Laura, for your time in letting us get to know you better!
Blog Stops
Debbie's Dusty Deliberations, March 5
Texas Book-aholic, March 6
For the Love of Literature, March 7
Simple Harvest Reads, March 8 (Author Interview)
Stephanie's life of Determination , March 8
For Him and My Family, March 9
Inklings and notions, March 10
deb's Book Review, March 11
CarpeDiem, March 12
Truth and Grace Homeschool Academy, March 13
Emily Yager, March 14
Artistic Nobody, March 15 (Author Interview)
Create! Teach! Inspire!, March 16
Moments, March 17
Godly Book Reviews, March 18
Giveaway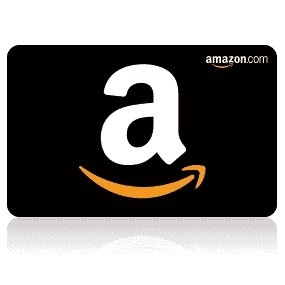 To celebrate her tour, Laura is giving away the grand prize of a $25 Amazon gift certificate!!
Be sure to comment on the blog stops for nine extra entries into the giveaway! Click the link below to enter.
https://promosimple.com/ps/f80f/welcome-to-the-shivoo-celebration-tour-giveaway